Increadible project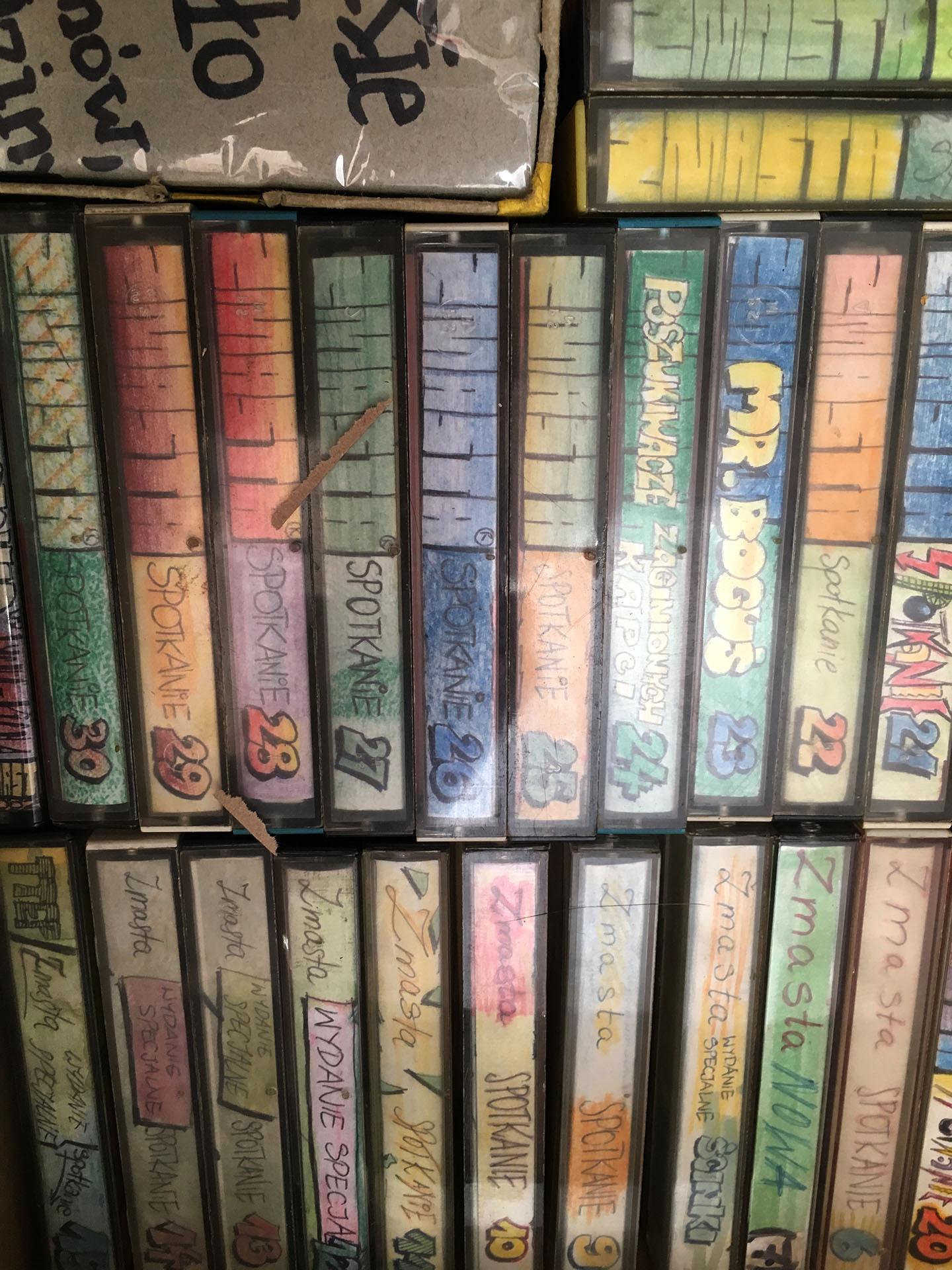 "Zmasta" is a series of improvised audio plays, recorded on almost 40 cassette tapes with my friend, Tomek Dudziński. We began the recordings in 1988 as kids before the voice change, and finished in 1996 – as young adults.
1988-1991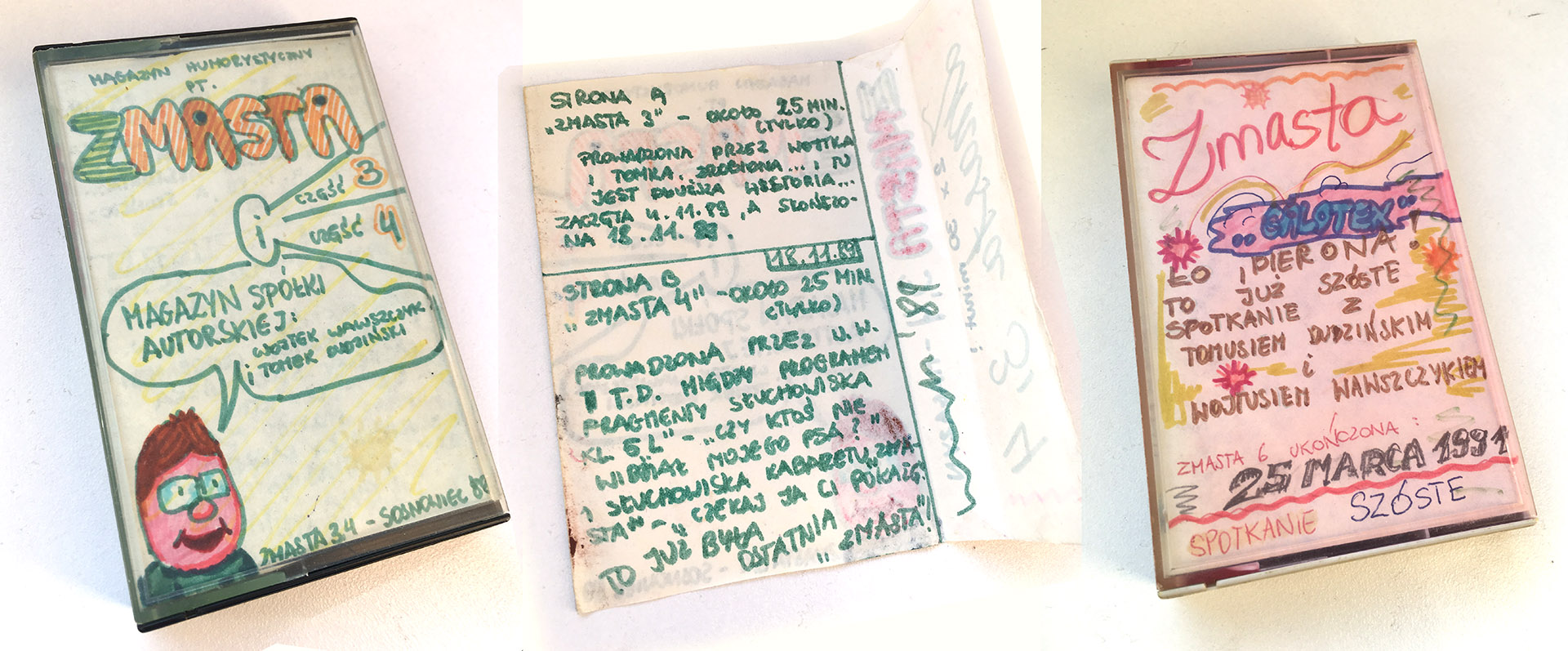 "Zmasta" was a word, used back in the 80′, to express a disaster. That's exactly the word to describe the quality of the first "Zmasta" editions.
1992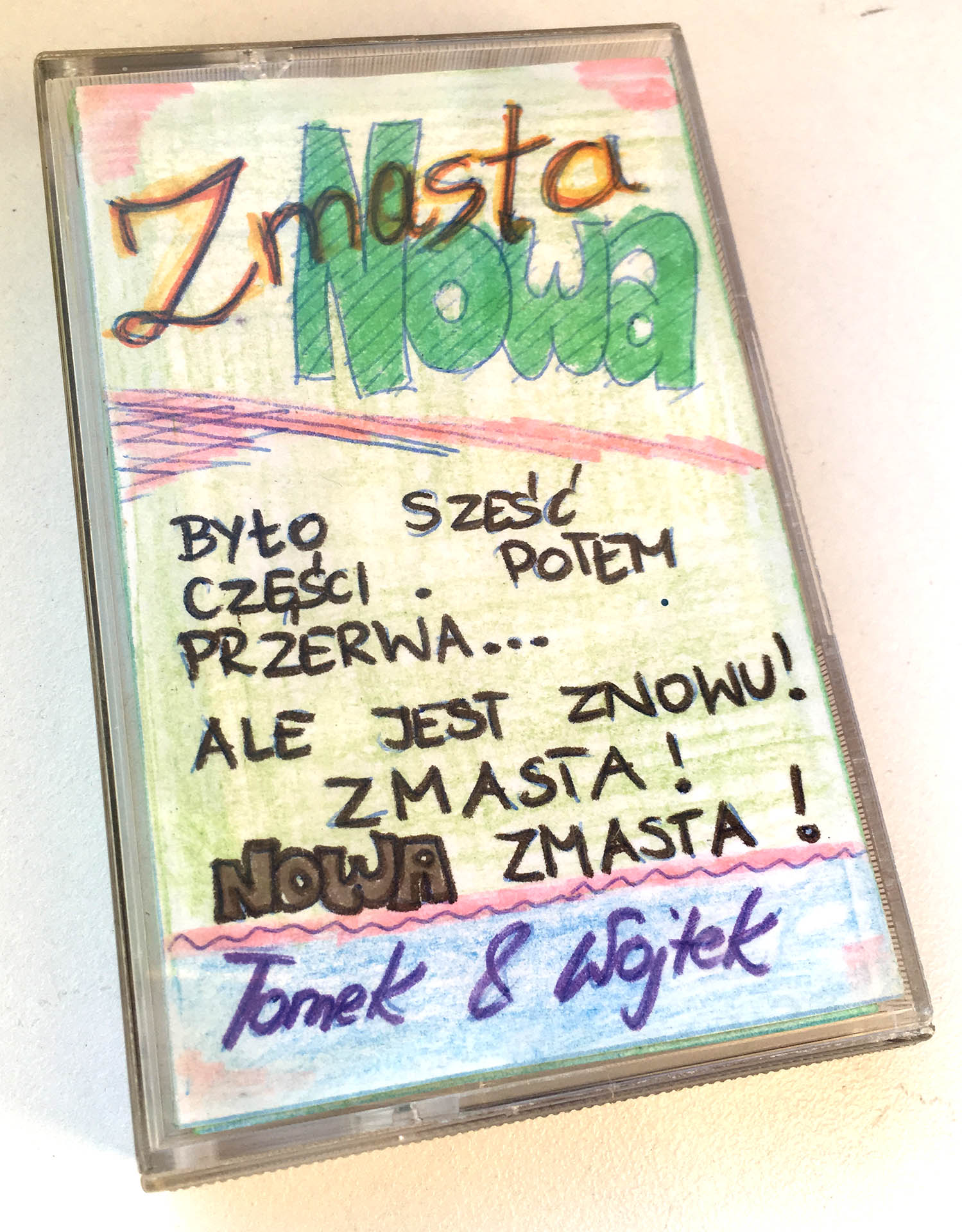 In 1992 we started anew. We even broke a few cassette players to make our recorded voices sound distorted and funny (slowed down, reversed, etc.).
1993

Some of the recordings from 1993 include my cousins and my friends from school. There're also some unique fairy tales told by my Grandpa.
1994
1994 was busy. We were able to produces complicated plots and some stories would continue from one tape to another. There was an entire gallery of characters that we were performing. We also started a band Rollnig Stoned (in Polish it phonetically means "a farmer from here"). The first LP was titles "Mutant Body".
1995
Besides the regular episodes of "Zmasta" we recorded second (unfinished) Rolling Stoned LP, a bit more loose in style than the first one, mainly borrowing from folk songs. I also illustrated over 100-page comic book "Chicken Scream" to the screenplay written by me and Tomek.
1996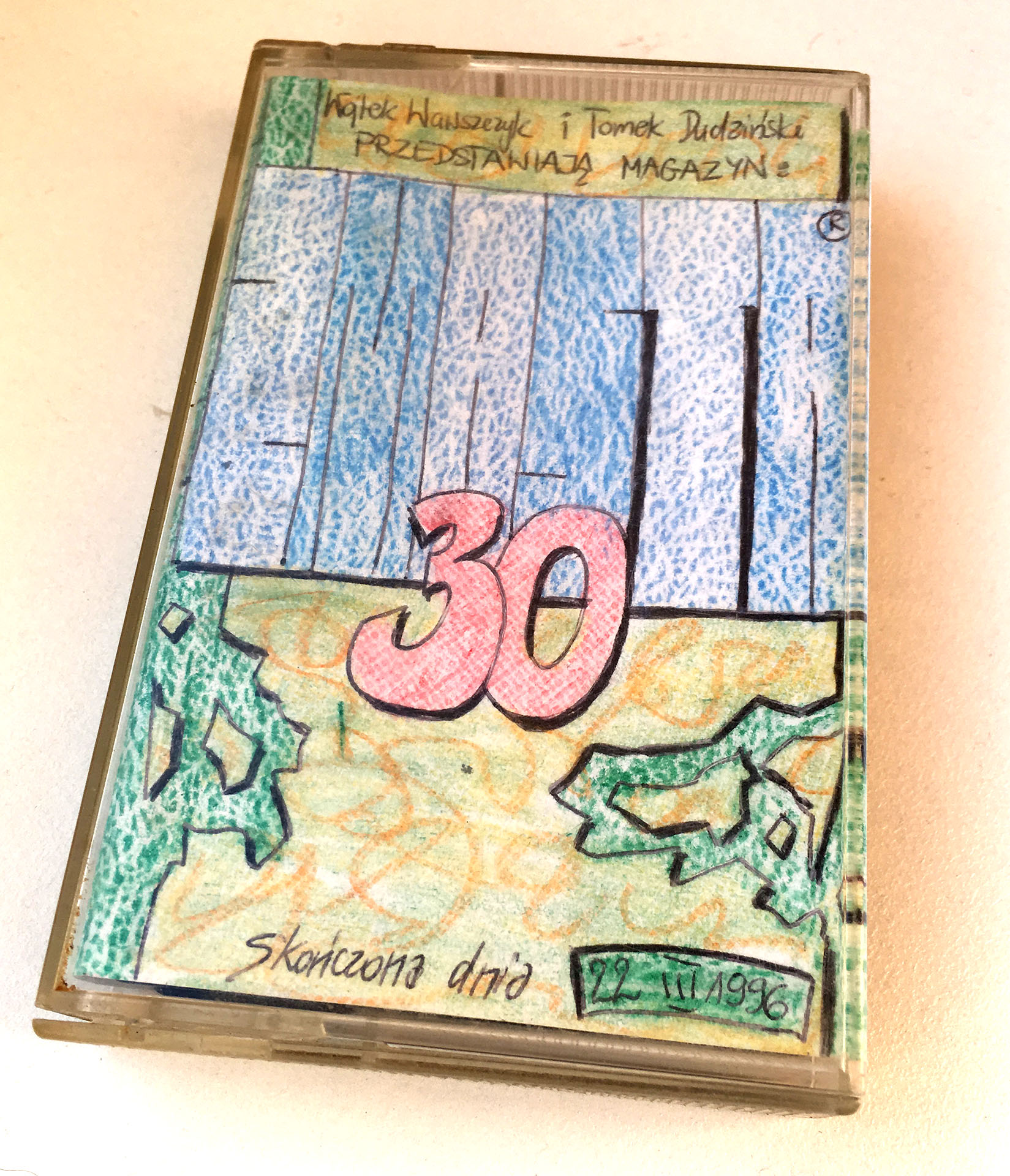 Last episode of "Zmasta" was recorded soon before the exams to the Polish National Film School in Lodz.
Authors and creators of "Zmasta"
Wojtek Wawszczyk
Tomasz Dudziński