Second film
3 min. / b&w / 35mm
An absurd story of an escalation of violence, started by an innocent, random meeting of two people. Each subsequent "Sorry!" seems less and less honest until the final destruction of the world by the "finger of god" (played by my hand).
SUN > EARTH > MOON > LIGHT BULB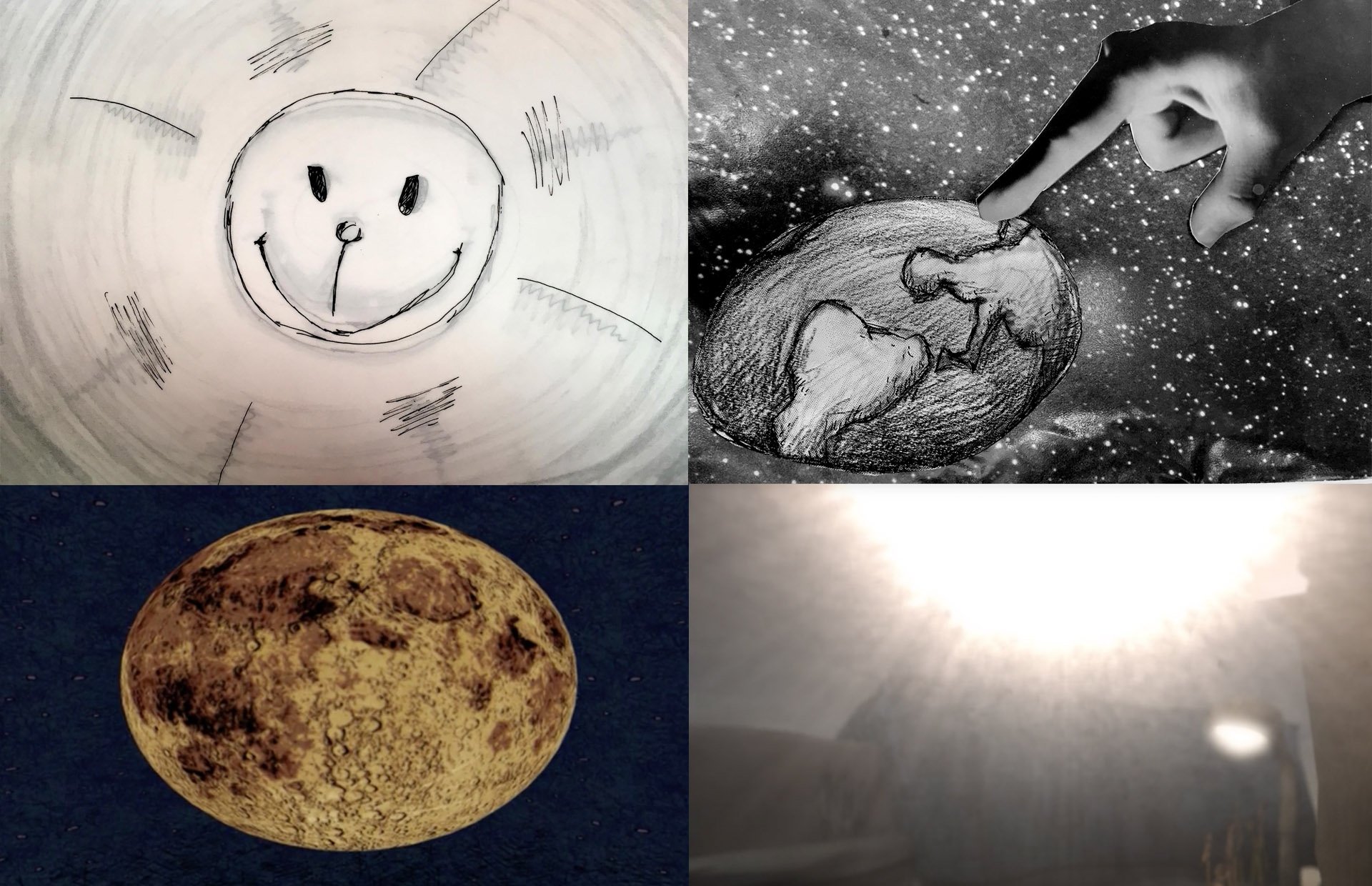 The first shot of "One Often Feels…" shows Sun appearing from the bottom. My second movie "Sorry" begins with planet Earth. Third – "Headless" – starts with Moon centered in frame. Movies open with an object that is emitting or reflecting light and is smaller then the previous one. Finally, my graduation film "Mouse" opens with a light emitted from a lamp post light bulb. Many years later I drew the same beginning in my graphic novel about a man who becomes a lamp post – "Mr. Light Bulb".
Written, directed, animated, sound and music by