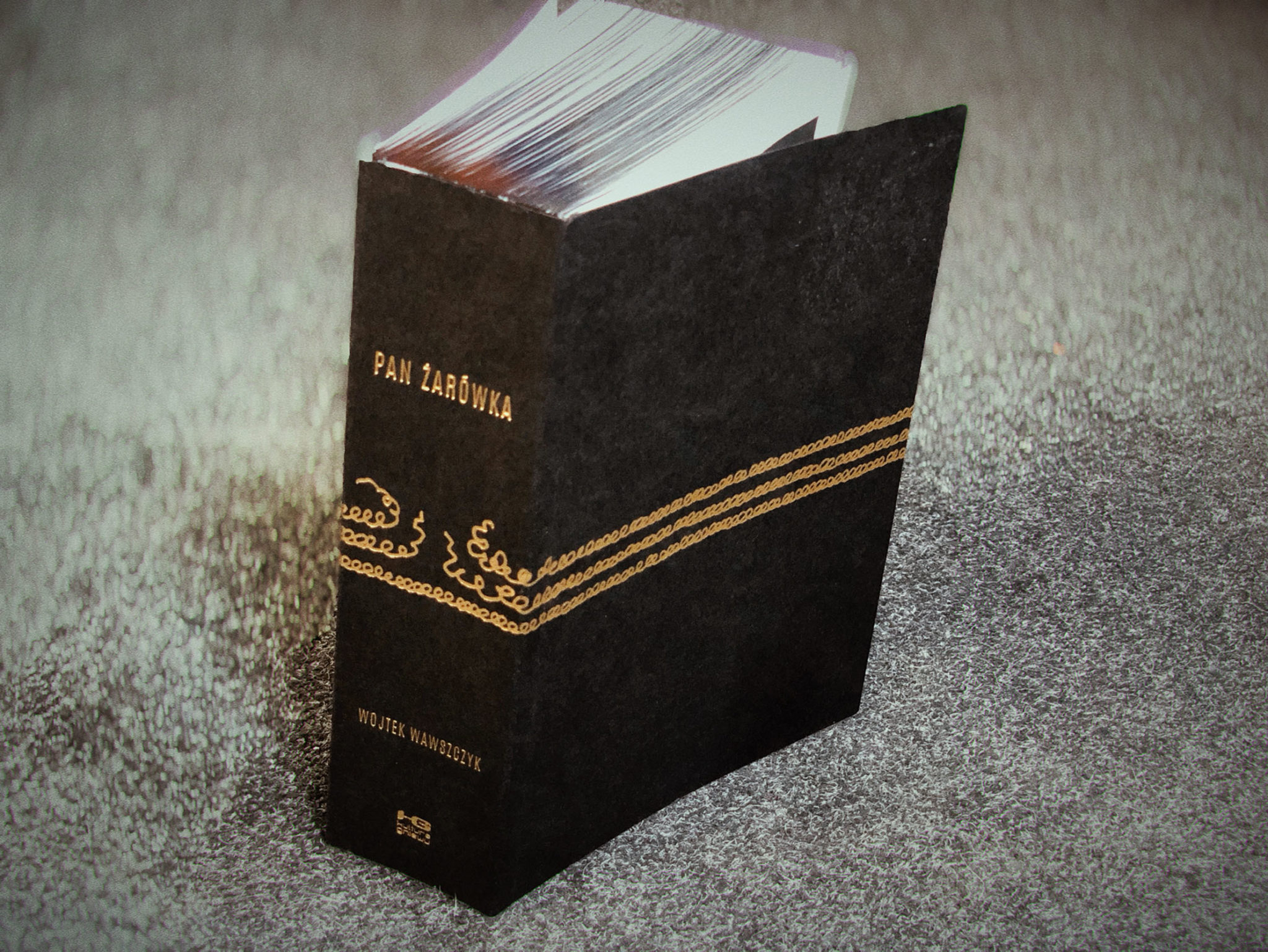 Debut graphic novel, over 600-page long. I worked on it more than 10 years. It's a story of a boy who starts to shine like a light bulb after an accident in a foundry.
Draft version
I wrote the first version of the story outline in 2006. I completed the first draft version of the novel in March 2009.
Screenplay
The script was never written in detail and it kept evolving during the process of drawing. I was working scene by scene: first planning pages in a series of thumbnails in a scene, then drawing the actual pages. I also developed a map of emotional connections amongst the characters in the book.
Drawing "Mr. Light Bulb"
After editing the draft version in April 2010 I began to redraw the entire novel in its final shape. I had a chance to do it occasionally, mainly in the evenings, after coming back from work. I reached the end in June 2017.
Apply color or not?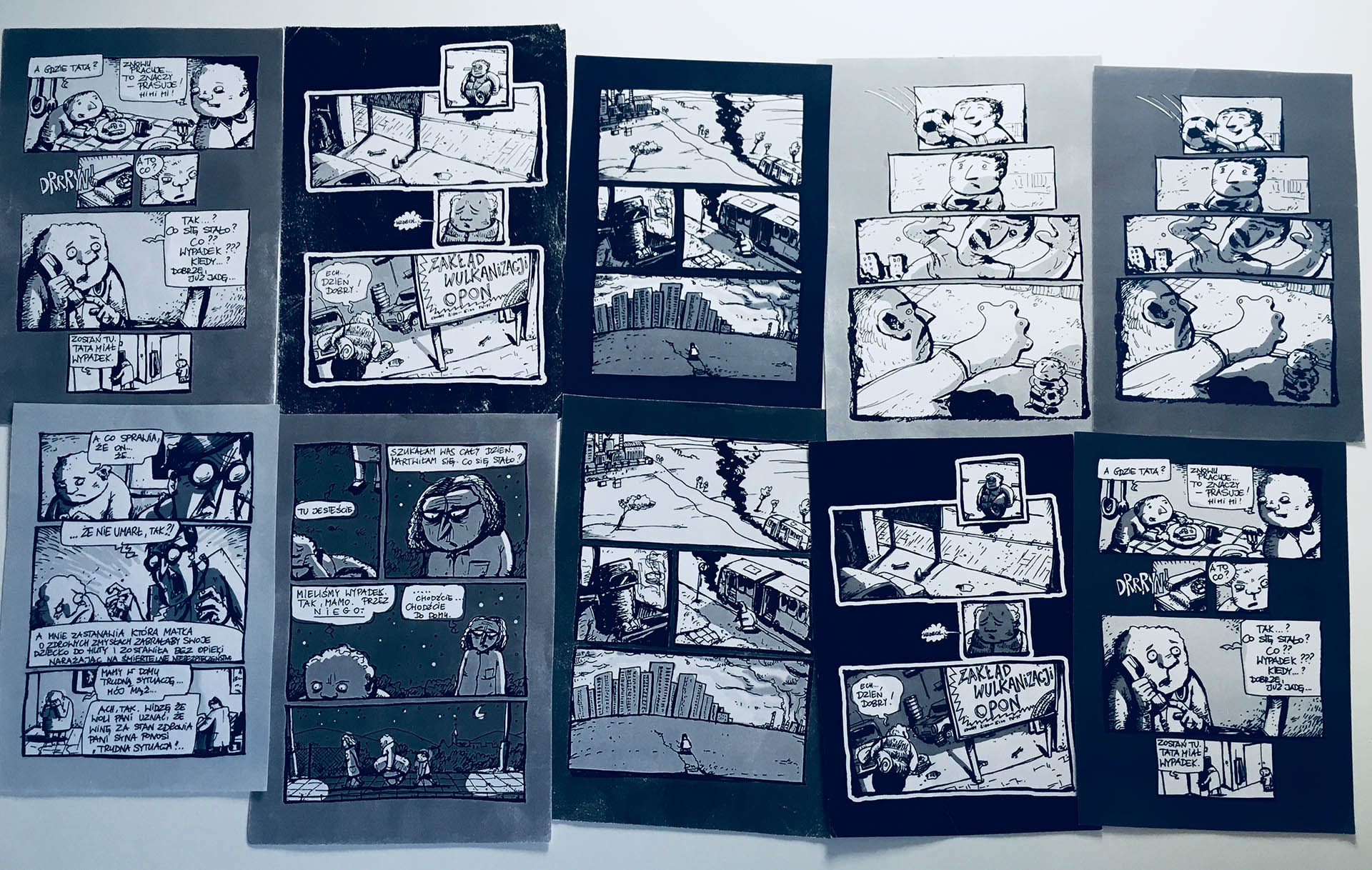 Since this is the story of a road from darkness to light I had this idea of a gradual change (from black to white) of the background color on each page. Tomek Lesniak helped me color a few pages as a test. Eventually I left the drawings in its original black and white, without any background color.
Cover
I had about 15 designs of the book cover however I chose this one: black and gold version. I was helped with the design (and the overall editing of the novel) by Maciej Kukurba.
SUN > EARTH > MOON > LIGHT BULB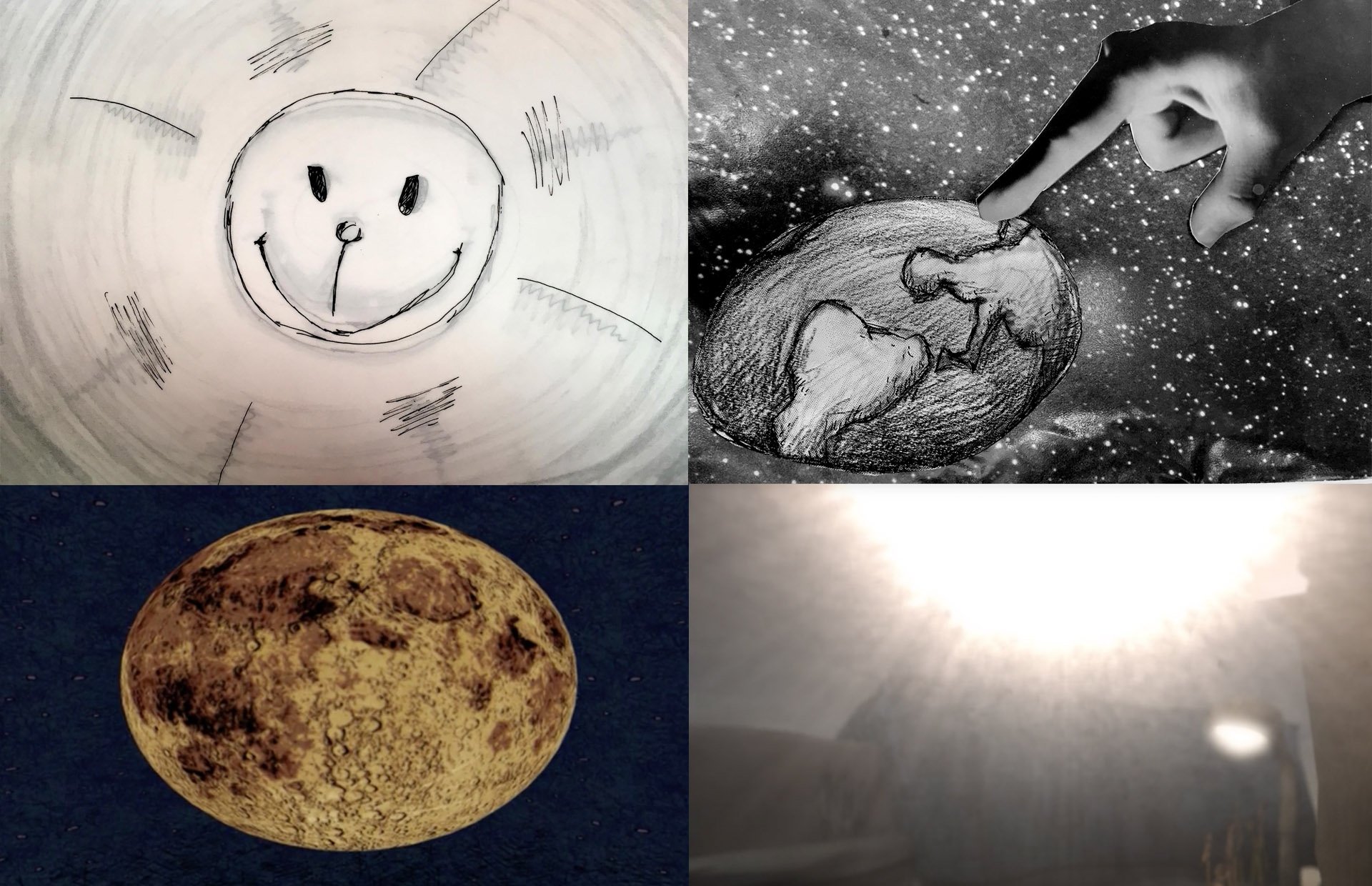 My first animated short movies follow a scheme. Each movie begins with an object that reflects or emits light; each object is smaller in size.
The first shot of my first short movie "One Often Feels…" shows Sun appearing from the bottom. My second movie "Sorry" begins with planet Earth. Third – "Headless" – starts with Moon centered in frame. Finally, my graduation film "Mouse" opens with a light emitted from a lamp post light bulb.
Many years later I drew the same beginning in "Mr. Light Bulb" – a novel about a man who becomes a lamp post.
Animated opening

Since "Mr. Light Bulb"'s opening is related to the first shots of my old animated movies I decided to draw the first 6 pages of the novel as an animated sequence.
References

The hospital scene in the graphic novel gathers some of the characters from my short movies: "Headless", "Mouse" and "Splinter".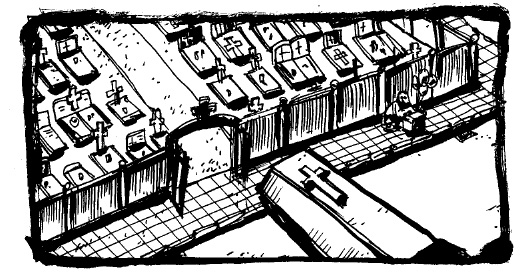 One of the locations is the cemetery from my movie "Headless".
The premiere
The premiere of the original Polish edition (released by the Kultura Gniewu publishing house) of the book took place on April 18th, 2018 in Warsaw's popular Regeneracja club. Photos by Mariusz Dmowski.
first Polish Edition
It was quite a challenge for the Kultura Gniewu publishing house but ended up successfully. The first edition looks exactly the way I dreamed: it's a black brick with shining golden springs and the title.
Written and illustrated by
Polish Publisher